Looking for Hogwarts Legacy cheats on PS5, PS4, Switch, Xbox Series X, Xbox One & PC? Here we'll list Hogwarts Legacy cheat codes and unlockables with tips for Warner Bros. Games & Avalanche Software's new single-player open world action-RPG game.
Here we will show you how to unlock all Hogwarts Legacy codes with a cheats list that's valid for the PC, PS4, PS5, Switch, Xbox One & Xbox Series X versions (where available).
Take a look at the Hogwarts Legacy cheats list below…
Other Hogwarts Legacy Guides:
Hogwarts Legacy Money Cheat
How to farm money early on in Hogwarts Legacy: You can money farm at a rate of 10.000 Gold per 10 minutes early on in the game.
Open Eye Chests (500 Gold per Chest) by casting the Disillusionment Charm (invisibility spell) on yourself out of sight of the Chest's eye. Get this charm by completing the 10th main story mission titled "Secrets of the Restricted Section" after talking to and meeting with Sebastian in the Central Hall at night.
Then go open the 20+ Eye Chests found around Hogwarts & Hogsmeade (can be done in about 10 minutes) and beyond to easily farm more Gold, until you have so much money you can buy whatever your heart desires.
Eye Chest Locations Overview:
[00:30] — Eye Chests (Disillusionment Chest)
[01:14] — Getting Money in Hogwarts; Eye Chest Locations
[03:37] — 6000 Gold in 5 minutes in Hogsmeade!; More Eye Chest Locations
[08:43] — Don't waste your money immediately, instead save it for the Room of Requirement gear.
Then you should catch animals with the nab sac (that you get a few hours into the game's story) to sell for Gold. Here's where to farm creatures for Gold.
Hogwarts Legacy Legendary Items Cheat
How to get any Legendary Item: You can easily get any secret Legendary Item guaranteed in Hogwarts Legacy early on in the game.
Complete puzzles in the beginning hours of the game to get guaranteed Legendary Item rewards!
Puzzle Locations & Solutions:
Hogwarts Legacy How To Unlock Secret Doors
How to unlock secret Puzzle Doors: In order to open locked doors in Hogwarts legacy you will first need to learn the Alohmora Spell, which can be unlocked by completing the main story quest called "The Caretakers Lunar Lament". After completing this small intro quest you will gain the ability to unlock level 1-3 doors.
All Numbered Door Solutions: These puzzle doors have numbers and symbols of creatures on them with a question mark. This guide will teach you how to open all the locked number doors in Hogwarts Legacy by find a very simple solution to each.
Hogwarts Legacy How To Unlock DLC Items
Harry Potter Fan Club Bonus Items & Features
Bring your house and wand into the game by linking your Harry Potter Fan Club and Warner Bros. Games accounts, which will also unlock some exclusive fan cosmetics.
Hogwarts Legacy Free Twitch Bonus Items
Hogwarts Legacy celebrates its release with exclusive free rewards at Early Access day February 7th and on its release date February 10th, which can only be obtained during the Time Limited events! Twitch Drops unlock the free content and in-game items as quick as possible before and during the official launch. If you watch different streams for at least 30 minutes each, you can unlock up to 5 exclusive time limited rewards, including:
Merlin's Cloak
Silver Dragon-Eyed Spectacles
Urchin Hat
Carmine Lightning Bolt Scarf
Lilac Ensemble.
Twitch Item Unlocking Steps:
Watch a Twitch streamer play Hogwarts Legacy with Twitch Drops enabled on Twitch for at least 30 minutes (30 minutes per reward).
Once you have earned a reward in your Twitch Inventory, claim the reward.
Go to the Connection page for the WB Games account site and connect your Twitch account to your WB Games profile.
Once your accounts are connected, follow the steps to claim your reward in the game. Note: In order to redeem your items, please install and log in to the Hogwarts Legacy game.
Hogwarts Legacy Pre-order Bonus
Pre-order Bonus Free Items for All Editions:
Onyx Hippogriff Mount
Felix Felicis Potion Recipe*
*Felix Felicis is a luck potion that reveals gear chests on the mini-map for one in-game day. This is just the recipe though. You'll still need to make the most of your Potions lessons and the Room of Requirement potion stations to brew this bottle of liquid luck.
Hogwarts Legacy Special Edition Differences & Extras
Deluxe Edition Bonus Items:
Hogwarts Legacy
PlayStation-exclusive Quest, The Haunted Hogsmeade Shop*
Dark Arts Pack: Dark Arts Cosmetic Set, Thestral Mount, Dark Arts Battle Arena
Dark Arts Garrison Hat (exclusive to the Digital Deluxe Edition)
Kelpie Robe (exclusive to the Collector's Edition)
*Cassandra Mason has a shop to sell you in Hogsmeade, but all is not as it seems in this run-down establishment. What sinister secrets lie beneath Madam Mason's shop and why was she so keen to sell it? That's a mystery Hogwarts Legacy players will discover in the Haunted Hogsmeade Shop quest exclusively available on PlayStation platforms.
Overcoming the PlayStation-exclusive Quest's challenges will reward you with a shop of your own where you can sell items and gear at better rates than anywhere else, and the Shopkeeper's Cosmetic Set, a right proper outfit for the entrepreneurial Hogwarts student.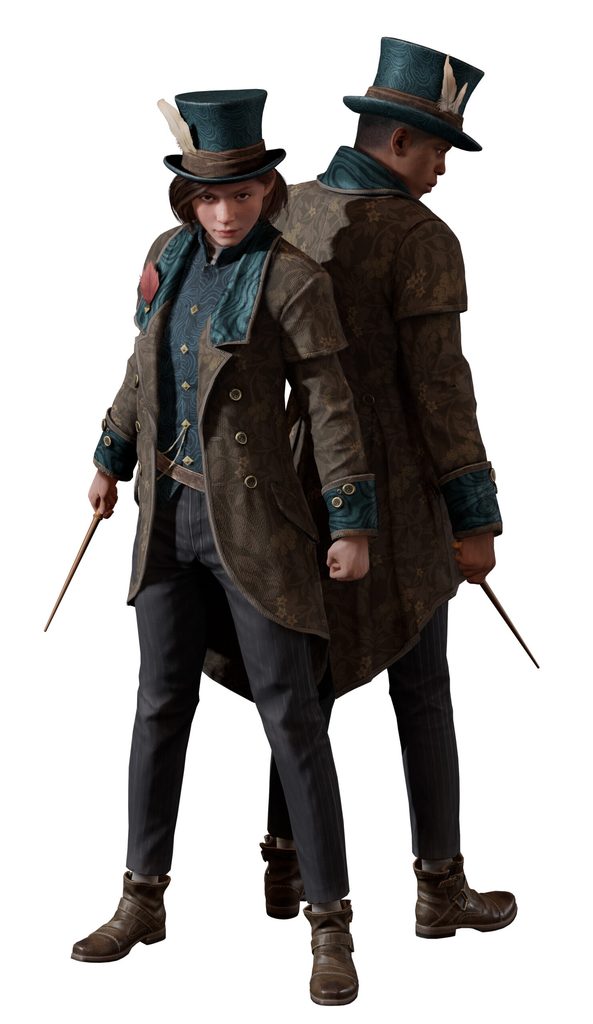 Hogwarts Legacy How To Access Arachnophobia Mode
How To Access Arachnophobia Mode in Hogwarts Legacy: Update the game to the latest version, so it includes the MAY 4TH, 2023 Patch. Arachnophobia Mode can be found in the game's Accessibility Settings.
When toggled on, this new Arachnophobia Mode will…
Changes all enemy spider appearances.
Reduces and removes spider skitters and screeches.
Removes small spider ground effect spawners.
Makes static spider corpses in the world invisible.

Collision is still active to prevent players from getting stuck when
toggling this setting.

Note that spider images in the Field Guide remain unchanged.
Hogwarts Legacy Tips and Tricks
Hogwarts Legacy is an immersive, open-world action RPG set in the world first introduced in the Harry Potter books. For the first time, experience Hogwarts in the 1800s. Your character is a student who holds the key to an ancient secret that threatens to tear the wizarding world apart. Now you can take control of the action and be at the center of your own adventure in the wizarding world. Your legacy is what you make of it.
In Hogwarts Legacy Experience the wizarding world in an unexplored era to uncover a hidden truth from its past. Battle against trolls, Dark Wizards, goblins, and more as you face a dangerous villain threatening the fate of the wizarding world.
Beginner's Guide: Here are all the things you need to know before starting the game. From character stats to the different houses, this guide will give you everything you need to start playing the game and have a blast!
Secret Tips Guide: Up next, we've got tips and tricks the game doesn't tell you about.
[00:00] — How To Pick The Right Wand
[01:53] — Best Way To Manage Your Spells
[03:27] — Totally Use This Counter Attack
[04:12] — Leave No Quests Unaccepted
[04:57] — How To Get The Best Loot
[05:41] — How To Easily Level Up
[07:26] — Cheat Sheet For Hogwarts Puzzles
[08:34] — Tips For Lockpicking
[09:11] — Don't Forget About This Feature
Disclaimer: These are all Hogwarts Legacy cheats on Xbox One, Xbox Series X, Switch, PS4, PS5 & PC found so far. Sadly in modern games cheat codes are often replaced with DLC codes, in which case the best we can do is provide secret unlockables, as well as the handy Hogwarts Legacy guides listed above to help you with tips and tricks for the game!
Do you know of any Hogwarts Legacy cheats or unlockables? Let us know in the comments, you'll get credit for finding out. – Thanks for visiting!