4 January 2023
Posted by:
Ferry Groenendijk
Looking for Fire Emblem Engage cheats on Switch? Here we'll list Fire Emblem Engage cheat codes and unlockables with tips for Intelligent Systems & Nintendo's new cel-shaded tactical JRPG game.
Here we will show you how to unlock all Fire Emblem Engage codes with a cheats list that's valid for the Nintendo Switch-exclusive title (where available).
Take a look at the cheats below…
Fire Emblem Engage Cheats List
Fire Emblem Engage Bonus Codes
How to get your own unique Bonus Code: You can receive free Bonus Items (Heroes Weapons & S-Rank Bond Rings!) from the Order of Heroes Item Set!
Fire Emblem Engage has a collaboration with Fire Emblem's Mobile Game, Fire Emblem Heroes! By linking your nintendo account to Fire Emblem Heroes, you will be able to obtain the Nintendo Switch Game Bonus Code for the "Order Of Heroes" Item Set, which features 3 weapons and 3 S-Rank Bond Rings.
Note: The Nintendo Switch Game Bonus Code + 5 Orbs reward can be redeemed starting 5:00 PM PT on January 19, 2023.
The download code is valid for 150 days after being received. Please be sure to input the download code as explained in Step 3 within 150 days.
The Weapons are a Sword, Axe, and Lance that the main characters of Fire Emblem Heroes uses:
Folkvangr (10 Mt) Grants Atk+3 for 1 turn if user has 50% HP or less at Start of Turn
Noatun (14 Mt) Grants Mov +1 for 1 turn when user has 40% HP or less at start of turn
Fensalir (12 Mt) Inflicts Atk-2 for 1 turn on adjacent foes at the start of the player phase
The S-Rank Bond Rings are based on the Askr Trio:
Alphonse S (Spur Attack: Grants Atk+2 to adjacent allies)
Sharena S (Fortify Def: Grants Def+2 to adjacent allies for 1 turn at start of player phase)
Anna S (Spur Res: grants +2 Res to adjacent allies)
Guide Timeline:
00:00 — The "Order of Heroes" Bonus Item Set!
00:41 — Requirements
01:04 — How to Obtain Redeemable Item Code (FE:Heroes)
Fire Emblem Engage Unlockable DLC Items
Fire Emblem Engage Pre-order Bonus
Pre-order Bonus Free Items for All Editions:
No digital DLC bonuses available. You'll only find those in the below-listed Expansion Pass DLC.
GameStop USA Exclusive Pre-order Bonus Item:
When you pre-order or buy the Fire Emblem Engage game at GameStop, you receive a free game-themed 12 cards Tarot Card Deck based on the fortune-telling mini-game.
Nintendo UK Exclusive Store Bonus Item:
The Nintendo UK store is advertising a pin, with the Lythos insignia, and A2 poster of the in-game mural. The pin is also available in other stores.
Fire Emblem Engage Special Edition Differences & Extras
Divine Edition Bonus Items:
The Fire Emblem Engage game
SteelBook Case
Art Cards
A1-sized Poster
The Art of Fire Emblem Engage Softcover Artbook
Fire Emblem Engage Expansion Pass DLC Extras (Additional Characters & More)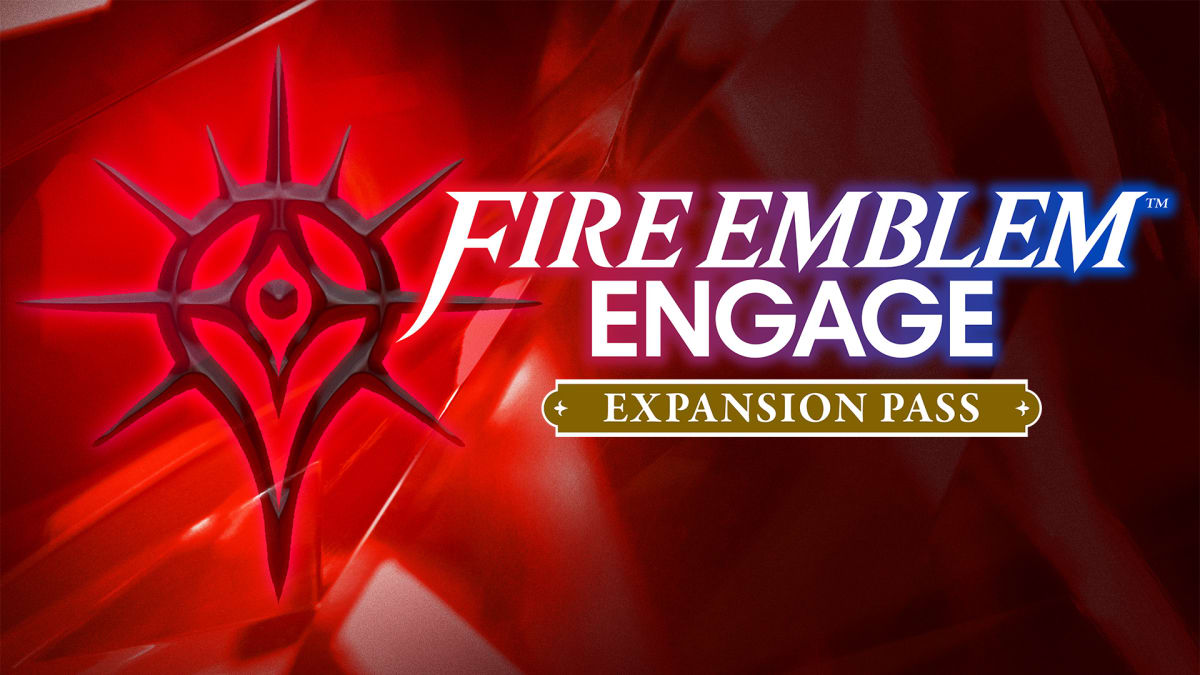 Obtain Emblem Bracelets to Engage with more Emblem characters and get support items and new accessories with the $30 / €30 Paid DLC for the Fire Emblem Engage game.
Pre-order the Fire Emblem Engage Expansion Pass today and download Wave 1 when it becomes available to meet Edelgard, Dimitri, and Claude (as one Emblem Bracelet) and take on Divine Paralogues to get Tiki as an Emblem character. As more waves become available, you can test your mettle in even more Divine Paralogues, obtain Emblem characters and accessories, and experience a brand-new story with added characters and locations.
– DLC Wave 1:
Release date: 1/20/2023
This DLC contains the following:
Additional Emblems
+ Emblem Bracelet for Edelgard/Dimitri/Claude will be added (three Emblems that dwell in one bracelet).
+ When a unit wears the Emblem Bracelet, they will receive stat boosts (including a 20% increase in earned EXP).
Note: You will receive the bracelet immediately after viewing the event on Lookout Ridge in the Somniel.
+ Emblem bracelet for Tiki will be added.
+ A unit wearing the bracelet will have improved stat growth when leveling up.
Note: Bracelet becomes available after clearing the newly added Divine Paralogue map.
Support Items
+ Boots, Seraph Robe, Energy Drop, Spirit Dust, Secret Book, Speedwing, Goddess Icon, Dracoshield, Talisman
Note: You will receive these the first time you visit the Somniel after Chapter 5.
New Accessories
Receive at the Boutique in the Somniel.
+ Rare Set, Frilled Band, Big Ribbon, Single Earring, Round Specs
Note: You will receive these the first time you visit the Boutique after Chapter 6.
Silver Card
+ While you possess this item, in-game purchases in the Armory and Item Shop will be discounted by 30%.
Note: You can find this item in the newly added Divine Paralogue map.
Wave 1 Important Note: There are some handy items in the Paralogue such as a Rewarp staff. You cannot Warp / Rewarp / Rescue / etc. units inside the sealed areas until you unlock them.
– DLC Wave 2:
Release by: 12/31/2023
This DLC contains the following contents:
Additional Emblems
Support Items
(consumable items & crafting materials)
New Accessories
Note: Details to be revealed later.
– DLC Wave 3:
Release by: 12/31/2023
This DLC contains the following contents:
Note: Details to be revealed later.
– DLC Wave 4:
Release by: 12/31/2023
This DLC contains the following contents:
Additional Story
New characters, new maps and a separate story from the main, chapter-based story.
Additional Classes
Note: More details to be revealed later.
Fire Emblem Engage Unlockable New Game Plus & Extras Menu
How To Unlock New Game + and the Extras Menu: Complete the game once. This will not only let you replay the game with your previous progress like weapons and upgrades intact, you'll also expand the Extras Menu, presumably with a Theater and such. You also unlock end-game Outfits for finishing the game.
Fire Emblem Engage Unlockable Emblem Rings
How to use Emblem Rings: Equip Engage Rings to the character of your choice. Summon valiant heroes like Marth and Celica with the power of Emblem Rings and add their power to yours in this brand-new Fire Emblem story. Aside from merging appearances, Engaging lets you inherit weapons, skills, and more from these battle-tested legends.
Who can you unlock as Emblem Rings?: There are 12 Emblem Rings in total for you to unlock on your adventure, they summon these valiant heroes from past Fire Emblem games:
Emblem Marth: Known as the Emblem of Beginnings. A hero among heroes, brimming with nobility and charisma. Reads enemy's intentions in battle and responds with a flurry of strikes.
Emblem Celica: Known as the Emblem of Echoes. The princess of a vibrant country, as well as a warrior priestess. Her holy magic is the bane of monsters.
Emblem Sigurd: Known as the Emblem of the Holy War. A noble knight with a mighty lineage. Boasts high movement and powerful lance attacks.
Emblem Leif: Known as the Emblem of Genealogy. A brave prince in whose veins runs the blood of two crusaders. A versatile knight proficient in axe, sword, and lance.
Emblem Roy: Known as the Emblem of Binding. A nobleman who excels as a general, brave and intelligent. Endures enemy attacks and cuts a path through with his sword.
Emblem Lyn: Known as the Emblem of Blazing. A virtuoso swordswoman from a nomadic tribe that lived in nature. Defeats closeup foes with her sword and distant ones with her bow.
Emblem Eirika: Known as the Emblem of the Sacred. A compassionate princess who takes up her sword for the sake of peace. Her flashing sword shatters her foe's defenses.
Emblem Ike: Known as the Emblem of Radiance. A famous mercenary leader with unparalleled skill in battle. Destroys obstacles with his mighty sword and axe.
Emblem Micaiah: Known as the Emblem of Dawn. Bearer of strange healing powers as well as visions of the future. Supports allies with illuminating magic and a healing staff.
Emblem Lucina: Known as the Emblem of Awakening. A royal heir who knows anything can change and will not yield to despair. Creates bonds with allies, and pools their strength to attack enemies.
Emblem Corrin: Known as the Emblem of Fates. Someone with an iron will and the blood of the First Dragons. Can tap into dragon veins, a magic sleeping in the land.
Emblem Byleth: Known as the Emblem of the Academy. A mercenary who became a teacher. Wields various hero's relics and knows a variety of tactics.
Emblem Ring character bios shown at 10:22 minutes into this video:
Mix & Match Fighters with Emblem Rings: Your fighter takes on the abilities of who's in the Emblem Ring (s)he wears, melding the two characters as it were.
Example #1: Alear paired with Marth is a great way to utilize and compliment both of these character's strong sword-fighting styles.
Example #2: Vander paired with Sigurd combines the protector's battle powerhouse skillset as a mounted unit with a super-boosted range of movement on the battlefield, as well as the ability to perform a ferocious gallop attack straight through multiple foes in a straight line.
There's also a gacha random chance system in place for you to win Minor Rings that can be merged up to S-tier for a (random?) strong ability for you to give to your other team members for use in battle when the going gets tough.
Fire Emblem Engage Unlockable Amiibo Outfits
How to unlock Outfits with Amiibo: Each Fire Emblem-themed Amiibo can be scanned once a day, and you can scan a total of five Amiibo per day. Each Fire Emblem Amiibo unlocks 1 Fashion Ticket and 1 Music Ticket and you pick the outfit and song you want, so you can mix and match.
Note: For certain characters' attire, you'll first need to unlock their Emblem Ring before you can buy their Outfit with a Fashion Ticket.
Watch a short informative showcase of all the available Amiibo Outfits. As well as the outfits you unlock after beating the game and unlocking everything.
Fire Emblem Engage Endings Guide
How to get the bad ending in Fire Emblem Engage: If you get a game over against the final boss, Sombron, then you will get this custom bad ending that does not show up otherwise. When you get the option on the Game Over screen, select "Game Over" instead of "Use Crystal" to get the bad ending.
Different Endings Timeline:
Bad Ending – 0:00
Final Boss Phase 1 – 3:05
Final Boss Phase 2 – 6:16
Good Ending – 32:30
Post Credits Ending – 43:30
Fire Emblem Engage Tips and Tricks
Auto-organization Option Tip: Setting up your units pre-battle and equipping them in an optimal manner is streamlined for those of you who don't want to tinker with the settings manually. Fire Emblem Engage has an auto-organization option available in the pre-battle phase, which sorts all your currently available gear to the most suited fighters and can even switch who is wearing which Emblem Ring in order to give you the best match-ups!
Beginner's Tips & Tricks:
In a war against the Fell Dragon, four kingdoms worked together with heroes from other worlds to seal away this great evil. One-thousand years later, this seal has weakened and the Fell Dragon is about to reawaken. As a Divine Dragon, use rich strategies and robust customization to meet your destiny — to collect 12 Emblem Rings and bring peace back to the Continent of Elyos.
Break Note: So regarding Break status, when a character is attacked with a weapon they have a weapon triangle disadvantage against, they suffer Break. Break makes said character unable to take action (they basically lose their weapon) for the duration of the turn until the end of the next fight. Allowing you to attack that character without damage repercussions.
Up next, more information…
More of your questions answered…
0:34 Different from 3 Houses
1:39 Less Social Features?
2:27 Cool to Explore Battlefield post-fight?
3:14 Narrative Pitch
4:40 Engage as in MARRY?
5:12 How Anime We Talking?
7:10 Character Designs
8:25 More Fantasy Vibes?
9:18 Weapon Triangle
10:42 General Gameplay Impressions
12:14 Graphics
13:51 Tactics Still Great?
15:50 Emblems Add Wrinkles, Class Changes
16:32 Emblem Shout Outs
17:20 Okay for New Players
18:50 Hub World
22:28 DEVASTATION
Finally, here's 20 handy tips and tricks to help ease you into the characters, classes, and systems!
[Work-In-Progress]
These are all Fire Emblem Engage cheats on Switch. Until more are discovered, we made the handy Fire Emblem Engage guides listed above to help you with tips and tricks for the game!
Do you know of any Fire Emblem Engage cheats or unlockables? Let us know in the comments, you'll get credit for finding out. – Thanks for visiting!