10 March 2022
Posted by:
Ferry Groenendijk
Looking for Chocobo GP cheats on Nintendo Switch? Here we'll list Chocobo GP cheat codes and unlockables with tips for Square Enix's exclusive new Grand Prix kart racing game sequel to Chocobo Racing.
Here we will show you how to unlock all Chocobo GP codes with a cheats list that's valid for the Switch title (where available).
Take a look at the cheats below…
Chocobo GP Cheats List
Chocobo GP Unlockable Racetracks, Characters, Rides & Gear
Introduction:
Play the Story Mode campaign to follow Chocobo & friends on their delightful racing adventure to learn the rules of the game in Chocobo GP! Race through enchanting locations to unlock characters and courses. Set out on a charming campaign where Chocobo and friends enter a racing tournament to grant their greatest wish!
How To Unlock Racetracks, Characters, Rides & Gear:
Play Story Mode and win Races & complete Missions to earn new characters with unique abilities & earn new rides. Progressing in the Story Mode also unlocks new racetracks to play in other game modes.
Pick up some exclusive gear by exchanging the gil and mithril you have earned for various items! Unlock numerous customization options for your characters and vehicles. Sweep to victory in the Chocobo GP looking exactly how you want!
All 22 Characters are: Chocobo, Camillla, Camilla's Pa, Claire (Fat Chocobo), Mecha Chocobo, Racing Hero X (AKA Dungeon Hero X), Atla, Ben (Behemoth), Cid, Steiner, Ramuh, Shirma, ViVi, Gilgamesh, Irma, Titan, Shiva, Terra, Ifrit, Maduin, Sylph, and Asura.
Note: The number of characters available to play in the Lite version differs from the number available in the full game.
Chocobo GP Unlockable DLC Characters
Introduction:
Square Enix introduced the first Season, which players can join in on in the game's 64-player bracket-style tournament, Chocobo GP Mode. Lasting roughly two months, each Season will present special rewards which players can earn by raising their season score and season level through participation in Chocobo GP Mode.
An optional Prize Pass will be available for purchase, granting players access to additional rewards and the ability to earn resources, such as Gil, more efficiently. Gil can be used to purchase various rewards in the game's Gil Shop. With the Season 1 Prize Pass you also get tons of Team Stickers.
 
How To Unlock DLC Characters:
As a Season 1 login bonus, all players* can obtain 800 mythril (equivalent to a Prize Pass) for a limited time**, allowing them to obtain FINAL FANTASY VII's fan-favorite Cloud as a level reward of the first Prize Pass. Additionally, all players of the full game have the chance to obtain FINAL FANTASY VIII's Squall from the Gil Shop.
* Both players of the full version of Chocobo GP and Chocobo GP Lite can receive this login bonus, however some restrictions apply to the Mythril Shop within the Lite version. Any mythril obtained in the Lite edition will carry over to the full version of the game for players who upgrade.
** Free mythril login bonus campaign end date to be announced at a later date.
Note: Chocobo GP Mode rewards vary with every Season Pass! Season events are held every few months in Chocobo GP!
Chocobo GP Tips and Tricks
Join Chocobo and friends as they hit the track in a variety of wacky vehicles!
Learn the basics in story mode, then take on all-comers in the game mode of your choice! Use classic magic spells like fire and aero to blast the competition, or even turn the tables in a miracle comeback with each character's unique abilities!
Magicite Note: As you race around a course, you'll see Magic Eggs. If you touch one, you'll get a piece of magicite, which lets you cast magic to help you or harass your rivals.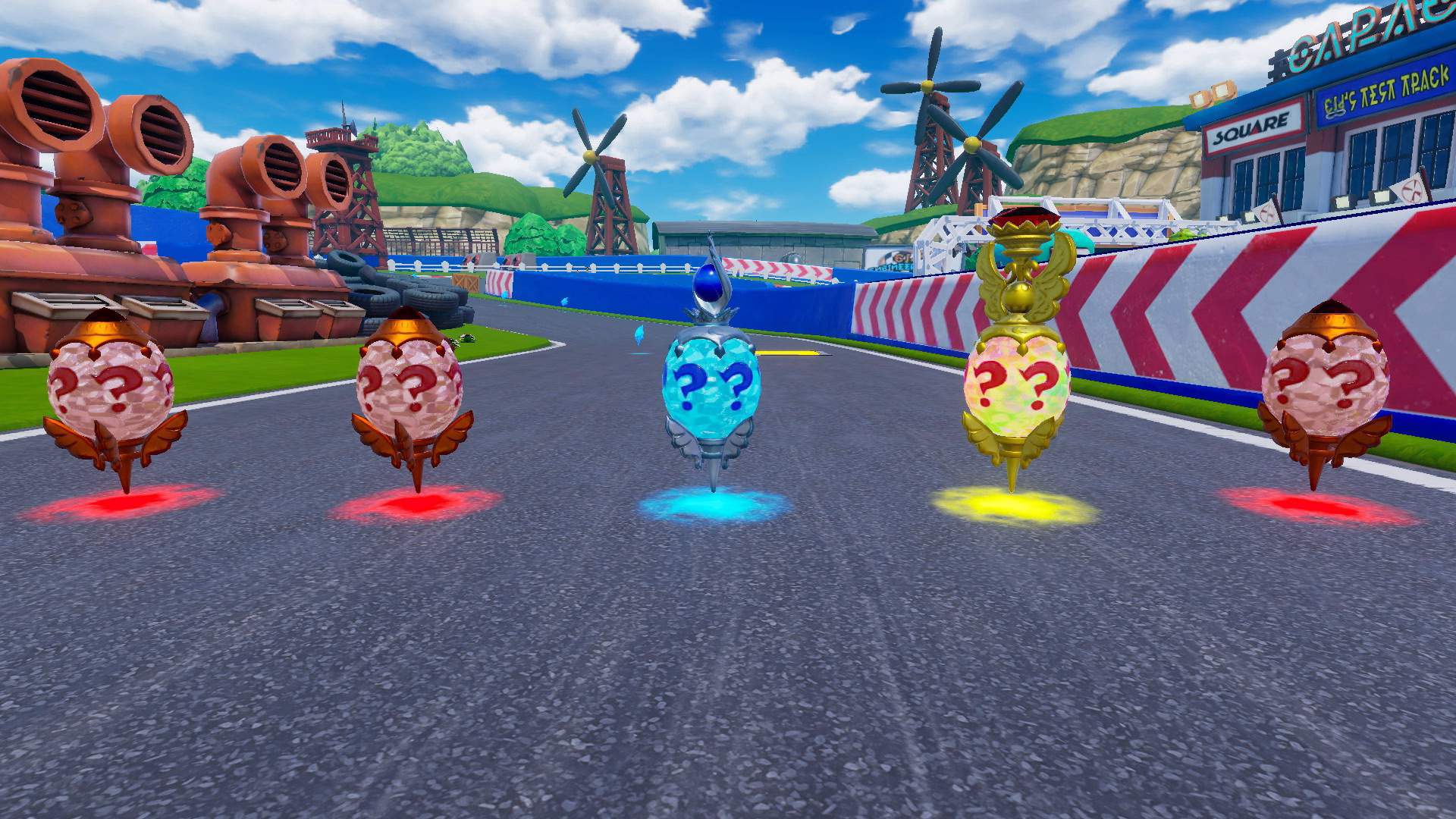 Ultima Tip: Here it is – the ultimate magic. Your magicite can transform into Ultima if you continue to collect Magic Eggs while your Magicite Stocker is full.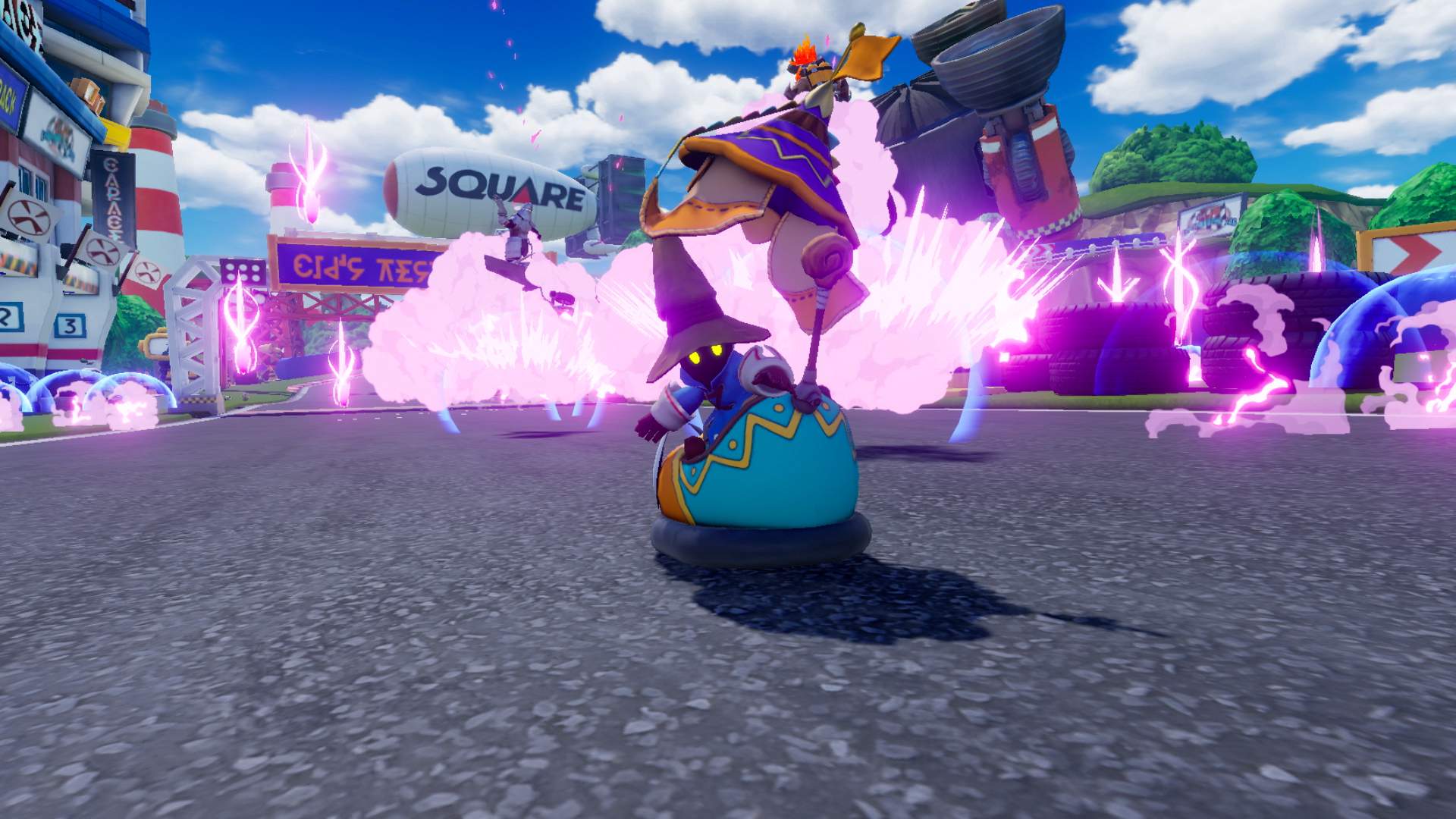 [Work-In-Progress]
These are all Chocobo GP cheats on Switch yet. So until more are discovered, we made the handy Chocobo GP guides listed above to help you with tips and tricks for the game!
Do you know of any Chocobo GP cheats or unlockables? Let us know in the comments, you'll get credit for finding out. – Thanks for visiting!