2 July 2021
Posted by:
Ferry Groenendijk
Super Smash Bros. Ultimate director Masahiro Sakurai gives an in-depth look at the latest DLC character Kazuya Mishima from the Tekken fighting series in the new Sakurai Presents show. The ice-cold heir of the Mishima bloodline is yours to control now, since Kazuya was released as a DLC Fighter on June 29, 2021 as part of the $30 Super Smash Bros. Ultimate – Fighters Pass Vol. 2 or $6 Challenger Pack 10 DLC, which both also include the new stage and a selection of music tracks from the decades-spanning TEKKEN franchise.
In this video hosted by Masahiro Sakurai, the Super Smash Bros. series director provided a deep dive into the new fighter's move set, as well as a detailed look at the new Mishima Dojo stage. Along with a surprise Min Min Amiibo reveal! Skip to 39 minutes and 21 seconds into the video presentation to see Min Min.
"With the addition of Kazuya Mishima from TEKKEN, yet another long-running, historic video game franchise joins the roster of Super Smash Bros. Ultimate," said Nick Chavez, Nintendo of America's Senior Vice President of Sales and Marketing. "The new fighters introduced to Super Smash Bros. Ultimate through DLC offer players even more ways to battle it out, with additional strategies to perfect and new skills to learn."
Debuting more than 25 years ago in the original TEKKEN game, Kazuya Mishima is one of the most recognizable faces in the storied fighting game series. Kazuya moves from the arenas of TEKKEN, where players must understand the space between characters and focus on where to hit their opponents in a 3D plane, to the battlefields of Super Smash Bros. Ultimate, where players must attack their foes through 2D heights and distances. Because of this change in gameplay dimensions, Kazuya shows off a special skill set in Super Smash Bros. Ultimate when compared to his TEKKEN roots.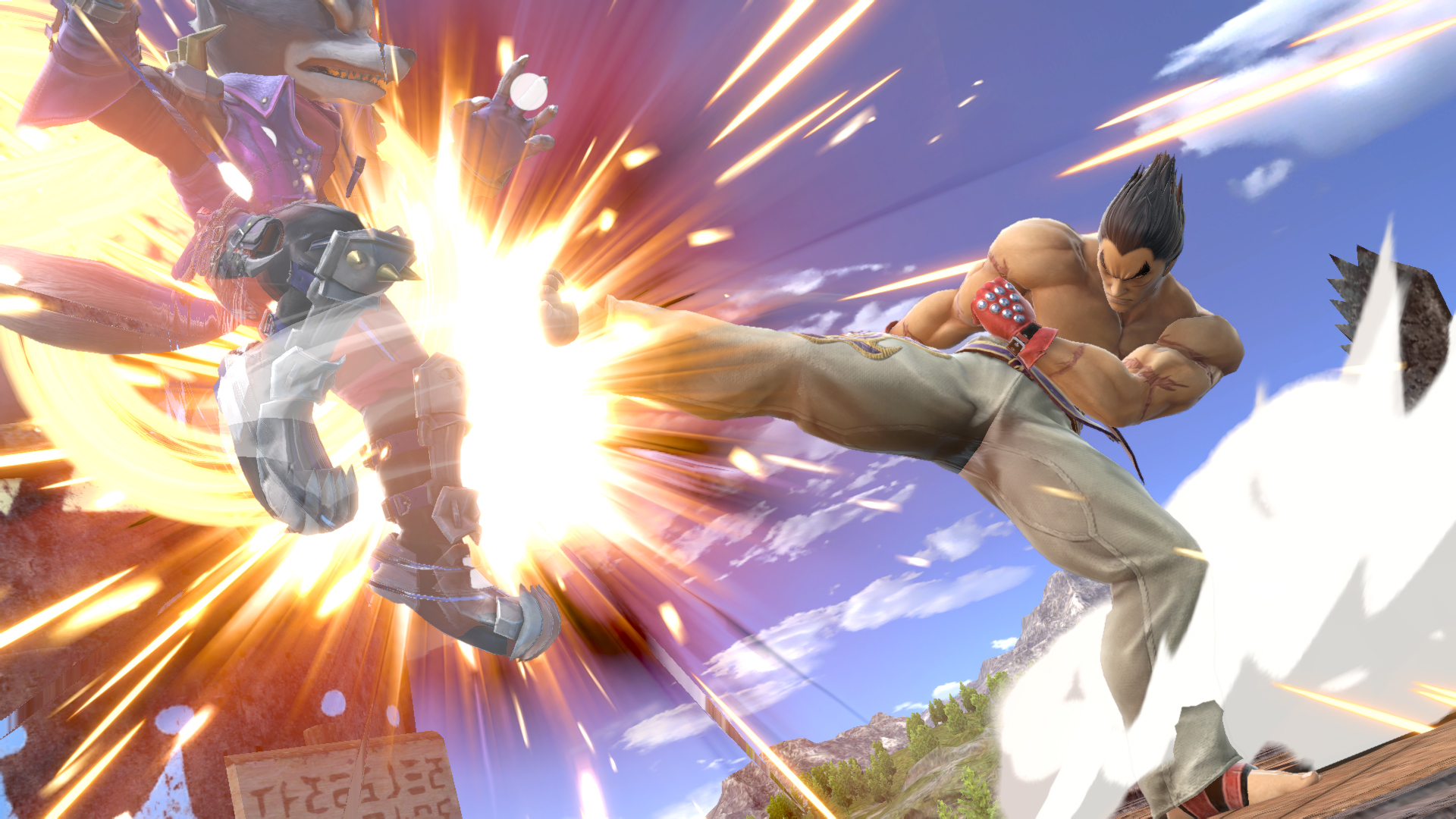 In Super Smash Bros. Ultimate, Kazuya's main attacks are similar to his fighting moves in TEKKEN, but to give him the midair jumps, smash attacks and special moves that the Super Smash Bros. series is known for, his Devil's Power is put to use. In later games in the TEKKEN series, Kazuya can transform into a powerful winged demon. Players will notice Kazuya activating this Devil's Power for various jumps, smash attacks and special moves in Super Smash Bros. Ultimate.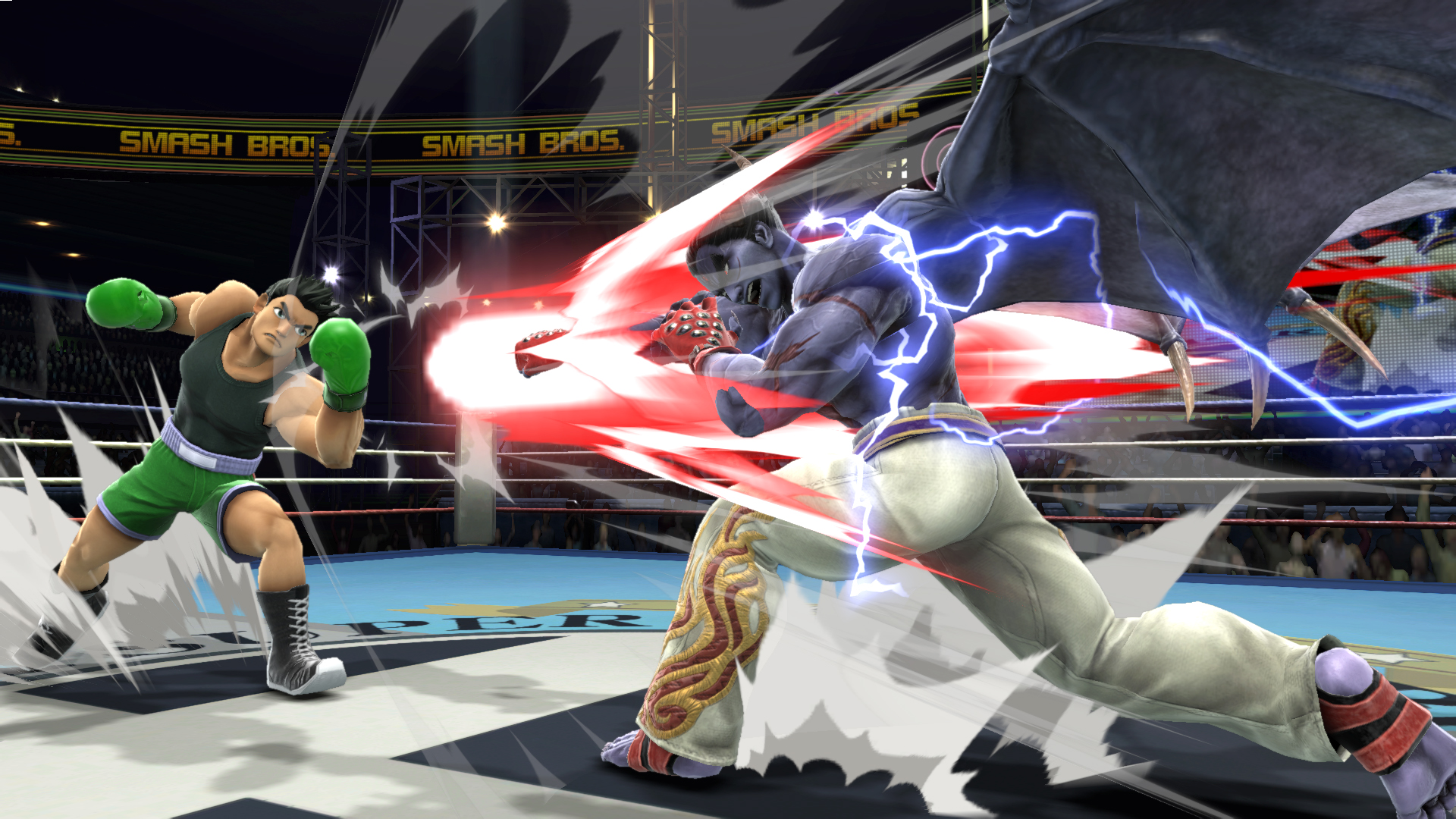 The new stage that players will receive in Challenger Pack 10, Mishima Dojo, is the dojo of the Mishima family – specifically Kazuya's father Heihachi. The dojo is closed off in all directions, but its walls and ceiling can be broken with strong attacks, turning the stage into dangerous terrain. With no floating platforms, the Mishima Dojo stage is more grounded than many other stages in Super Smash Bros. Ultimate, requiring new strategies when battling on it.
After downloading Challenger Pack 10, players will also receive 39 music tracks from the TEKKEN series, containing a mix of songs from earlier and more recent games in the franchise. Additionally, launching alongside Kazuya Mishima are new paid Mii Fighter costumes, including Shantae, Lloyd Irving, Dante and Dragonborn.
For those looking to arm themselves with even more Super Smash Bros. fun, a new Super Smash Bros. Ultimate amiibo is on its way! Min Min, the fighting noodle girl from ARMS, will be available for purchase at select retailers in 2022.
Are you happy a Tekken character has joined the SSBU family?